How Often Should You Do A Windshield Replacement?
If you're driving around and notice a chip or crack in your windshield, getting it fixed as soon as possible is important. A small crack can turn into a big problem if left untreated, so you'll want to have the windshield replaced as soon as possible. Let's fill you in on a few things about windshield replacement before you get started, so keep reading for more information about Auto Glass.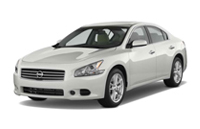 How Much Does The Windshield Of A Car Cost?
In addition to maintaining a driver's line of vision, a car's windshield also contributes to the vehicle's structural integrity. It is a vital component of the vehicle, and repairing a damaged windshield can cost between $200 and $1,500, depending on the car's make, model, and year. To help drivers estimate the costs below is a breakdown of windshield replacement costs.
INSTANT WINDSHIELD REPLACEMENT QUOTES
Once you're satisfied with the quote, you can schedule an auto glass replacement whenever it's convenient for you
The cost of repairing or replacing a windshield on a car is not an exact science. It depends on the make and model of your car and what features you want to be replaced. Windshield replacement is usually around $200 to $250. You can call reputable auto shops to get an estimate for your windshield repair. Remember that a quality windshield will help maintain the ADAS safety features of your car and automatic braking systems.
While most repair shops will charge you the same price for a windshield replacement on a 2005 Chevy 1500, a 2017 BMW M4 windshield replacement will cost around $4,000. The cost will vary based on the crack size and the glass type. The back glass is the most expensive type and may include a sliding window or defrost grid. If you have a comprehensive auto insurance policy, the cost of a windshield replacement will be covered at 100 percent. However, check the regulations of your particular insurance provider for this coverage.
Can You Drive With A Cracked Windshield?
A crack in your windshield can be dangerous. It may be small and not visible initially, but it can grow over time and potentially lead to a car accident. If you're unsure if you can drive with a crack, you should get it checked immediately by a qualified mechanic. This simple test will determine which side of the windshield is affected. A stress crack, for example, will not dip into the pen test.
While cracks less than 3/4 inch wide are legal to drive with, any larger than that can result in a traffic ticket. Some states have even banned Uber drivers from driving with a cracked windshield. A cracked windshield can put you and others in danger regardless of your state. If you are concerned about driving with a crack, contact your insurance company and ask them about a supplemental policy.
The first thing to consider when determining if you can drive with a cracked windshield is the size of the crack. Although a small crack isn't dangerous, a large one can compromise your windshield's structural integrity. Unless the crack is big enough to obstruct your vision, you shouldn't drive with a crack. It's best to seek professional assistance to determine the severity of the damage.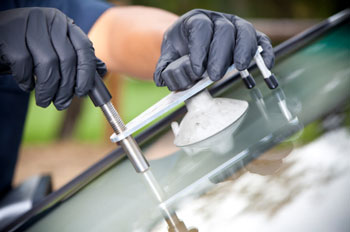 Is It Worth It To Replace Windshield?
It may surprise you that the average cost to replace a windshield is increasing rapidly. Aftermarket windshields are typically cheaper than OEM glass, but if you're in a luxury car, you'll probably benefit from the OEM option. Also, many car manufacturers recommend OEM replacement glass. However, insurance companies typically prefer aftermarket parts. The choice is yours, but here are some important factors to consider when replacing your windshield.
Choosing a cheap windshield replacement option is risky. An incorrectly installed windshield can lead to a serious accident. Besides being unsightly, a windshield that isn't firmly glued can also cause your roof to cave in. Front airbags exert tremendous force on windshields; if the windshield isn't installed correctly, they can also blow it out.
The price of a windshield replacement varies by manufacturer and glass provider. Comparing quotes from various companies is important to determine the most cost-effective replacement option. When comparing windshield replacement costs, consider your car's year, make, and model. An economy car may cost half as much as a luxury one. You should also take into consideration the type of glass you need.
Should I Replace My Windshield If It's Cracked?
If you're wondering whether it's time to replace your windshield, consider what's wrong with it. First, consider how large the crack is. Cracks that are larger than half an inch are known as combination breaks. While they don't cause much damage to the windshield itself, they can compromise its structural integrity. A floater crack, which starts in the middle of the windshield and is two to three inches long, is also an example of a combination break. These cracks spread rapidly and can result in serious problems.
In most cases, small chips and cracks can be repaired by a professional. Make sure to choose a repair center that specializes in windshield repairs. Minor chips and cracks not visible to the driver are best repaired by a professional. However, if the damage is large enough to compromise the driver's visibility, a windshield replacement is the only option. Otherwise, you'll need to replace the entire windshield.
Although many people assume that it's always necessary to replace your windshield, cracks and chips are not as severe as they might seem. A simple repair can save you money and prevent the crack from spreading. And since repair work is much cheaper than replacement, insurance companies often prefer this option. When deciding whether to replace your windshield, always check with your insurance provider before making a decision. When choosing between the two, you'll be glad you made the right choice.
Does Insurance Cover Windshield Replacement?
The insurer will pay the windshield replacement costs if you have comprehensive coverage. Insurance claims for broken windshields, glass replaced, or any repairs and replacements will be covered. Many states have laws requiring motorists to replace the broken glass as soon as possible, and these policies waive the deductible for most windshield replacements. Regardless of your state, it is important to know if your policy covers windshield replacement. The insurance company may recommend a windshield installer, but you have the final say.
The first step in determining if your insurance covers windshield replacement is filing a claim with your insurer. When you file a claim, the insurer will ask you about the incident's date and the damage's extent. Some insurers require you to provide photos when submitting a claim, so you need to be sure to take pictures of the windshield damage as well. When filing a claim, keeping the original receipt and filing it with your insurer as soon as possible is important.
Comprehensive insurance will usually cover windshield replacement costs, provided the damage to the vehicle was caused by an accident or vandalism. Collision and comprehensive insurance are separate policies, so you may need to add comprehensive coverage to your policy. This type of insurance will pay for repairs after an accident, whereas liability insurance will only pay for repairs if someone else is at fault. But the good news is that most policies do cover windshield replacement.
How Fast Do Windshield Cracks Spread?
Cracks will eventually require replacement or repair. The best solution is to repair them as soon as possible. Super glue is an effective repair material. The crack should be filled evenly with glue to prevent further crack expansion. It would be best to allow the super glue to dry before driving your car. It is important to fix windshield cracks as soon as they appear since the longer they remain untreated, the more they will spread and weaken the windshield.
Cracking may be affected by changes in temperature. A cold temperature causes the glass to expand and contract. Consequently, the glass windshield becomes more concave, further stressing it.
Cracks tend to spread in horizontal directions. One Motor Industry Research Association study found that cracks spread faster at 32 degrees than at 14 degrees. The same study found that cold temperatures made windshield cracks more likely to spread. Even if the crack is small, it will eventually obstruct the driver's view.
While it may not be possible to predict when a windshield crack will spread, it can be estimated by the size of the crack. If it's a passenger-side crack, you can wait for several hundred miles and still be safe. Cost is the biggest reason many people wait for a windshield repair. If you wait for longer, you'll spend more on repairs. So, repair your windshield as soon as you notice any cracks.
How Cold Does It Have To Be To Crack A Windshield?
Often, people put off repairs until the weather turns colder. However, it is important to inspect your windshield every time you park your car outside. Cracks in the windshield can quickly grow and compromise visibility. While you can try to repair small cracks independently, it is often safer to seek professional help. If you are unsure of your skills, you can call a local windshield repair service to perform the repairs for you.
Temperature changes can make glass expand and contract. In cold temperatures, the glass expands and contrasts. This stress is passed on to the windshield, which can result in cracks. Cracks may spread horizontally. According to a study conducted by the Motor Industry Research Association, cracks spread faster at temperatures of 32 degrees than those of 14 degrees. Even worse, cracks in cold weather can spread quickly, increasing the risk of accidents.
Changing the temperature in your vehicle over time is another way to prevent cracks. Rapid temperature changes can stress the auto-glass. It is better to gradually lower the temperature and ensure that the vents are angled away from the windshield. Also, avoid abrupt temperature changes, which can cause the glass to crack. If you are unsure of the exact temperature, you can consult a professional who can repair your windshield.
Auto Glass Safety Council (AGSC) gives a certificate to technicians who have completed the training for auto glass repairs. Having a broken rear windshield or window can make driving dangerous. In most cases, your rear windshield or car window will be replaced the same day. Replacing the front windshield may be the most common. The rear windshield replacement (the backlight or back glass) may also be damaged.
Like with the front windshield, a car's rear windshield replacement costs vary based on factors such as the type of the vehicle, type of glass, and severity of the damage. Insurance covers windshield repair if your windshield is going to get chipped or cracked by a rock flung from the semi on the highway, maybe a foul ball at a Little League game, a hail storm, or any number of ways.
Auto-glass replacements such as window repairs or windshield cameras will not guarantee an affordable price quote. Most of the major insurances price quote for windshield repair and replacement only.