How Much Will Heavy Duty Vehicle Windshield Replacement Cost?
When it comes to 'We Come To You' mobile windshield replacement, there are a few things that you need to know. First, a heavy-duty windshield is different from a regular commercial vehicle windshield. Heavy-duty windshields are thicker, stronger, and designed to take more impact than regular ones. It is important to have a windshield replacement installed if your original windshield is damaged or cracked.
Are There Different Types Of Windshields?
For any car owner, safety is a major concern. One crucial factor is the car windshield, which plays a significant role. Due to the particular design of the windshield, the heavy glass protects the driver and passengers from dirt, dust, and debris that could cause injury. A good windshield needs to be shatterproof so that sharp broken pieces of glass do not harm or cause injuries to the driver and the passengers within.
Laminated Windshield Glass
Due to its strength, laminated glass makes a great front windshield. A layer of plastic fuses two layers of glass. The windshield should stay intact in an accident and prevent the driver from exiting the vehicle.
INSTANT WINDSHIELD REPLACEMENT QUOTES
Once you're satisfied with the quote, you can schedule an auto glass replacement whenever it's convenient for you
Tempered glass follows a process of heating the glass to a high temperature and then rapidly cooling it. If broken, it shatters into small round pieces, making it safer than regular glass. It prevents injury from shattered glass but requires a full auto glass replacement.
A windshield's glass can be either tempered or laminated, and it can be of three different qualities:
Dealer Glass
It's coming directly from the dealership that the manufacturer authorizes to work on your vehicle. Now, this class will be the same type of glass your vehicle had when coming off the assembly line.
Original Equipment Manufacturer (OEM) Glass
A car manufacturer makes its own OEM (original equipment manufacturer) parts. It means the auto glass is made specifically for your vehicle's make and model and is guaranteed to fit. Additionally, these parts provide optimum performance and safety.
Aftermarket Glass
This type of windshield glass is like the off-brand OEM glass. Despite being a lesser-cost option, you don't know where the product originated. It must still meet the Certified Automotive Parts Association (CAPA).
What Are Common Reasons Why Commercial Trucks Need Windshield Replacements?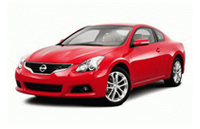 Commercial and medium-duty trucks are daily workhorses. Due to the constant stop-and-go traffic and the fact that they sometimes operate seven days a week, it's fair to say that they suffer more abuse than semi-trucks. Statistically, they are more likely to sustain windshield damage. Commercial trucks get their windshields damaged in a variety of ways, including:
• Rock impact while driving on the freeway
• Worksite accident (tools, metal, beams somehow smash glass)
• Accident while driving
• Falling branches (for landscaping companies)
• Vandalism
How Do You Stop A Crack In Your Windshield From Spreading?
There are several ways to prevent a crack in your windshield from spreading. First, you can apply a layer of cyanoacrylate adhesive. Afterward, use a dropper to apply the glue to the crack. For two factions of the break to remain intact, be sure to apply the adhesive evenly. Then, wait for a few days for the adhesive to dry.
Another method of stopping a crack in a heavy-duty vehicle's windshield from spreading is to use clear packing tape, clear nail polish, or super glue to create a seal. However, this is only a temporary solution and can lead to further damage if left unattended. The best method of preventing the crack from spreading is to stop slamming the doors or accelerator, as this can cause the crack to spread.
Windshield cracks can spread quickly on highways or in heavy-duty vehicles' cabs. Moreover, an asphalt pothole can erode the windshield's integrity and make it harder to repair. It is important to repair the crack immediately, as it can spread to other parts of the windshield if not fixed. So, you need to stop the crack in a heavy-duty vehicle windshield from spreading and save yourself the trouble of replacing it.
Who Are Some Of The Companies That Provide Top Quality Replacement Services?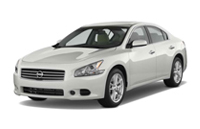 ALFA Auto Glass
You can count on Unity Auto Glass of Sugar Land for windshield replacement and auto glass services. They have the experience and services you need to get you back in your car as soon as possible, no matter your glass repair or windshield replacement needs. They offer a free estimate for every replacement and repair for:
• Commercial Vehicles Windshield Makes
• RV Windshields
• Semi-truck Windshield
• Mid-size, Utility & Medium Duty Truck Windshield
• Yard Trucks, Warehouse & Port Vehicles
Quality Auto Glass Right Here In Sugar Land
Unity Auto Glass specializes in semi-truck windshield replacement, repair, ADAS recalibration, heavy equipment services, and maintenance such as leak troubleshooting or convertible top repair. You're guaranteed the quickest and safest services at competitive prices with them. They have your glass needs covered when it comes to heavy equipment and vehicle fleets, including:
• Construction Equipment
• Service and Utility Trucks
• Rental Car Fleets
• Semi-Trucks
An unavoidable chip or crack in your windshield can seriously increase your chances of getting injured in an accident. Most people are unaware that a windshield is an important structural component of a vehicle's roof. A cracked windshield will do less to protect the roof against caving than one with a complete windshield. Those with damaged windshields shouldn't wait to get them repaired- contact a reputable auto glass company now!